About this Project
The Ambulatory Operations Dashboard is a project supported by the Ambulatory Services health system initiative and developed in partnership with the Technology Innovation Center. The dashboard, in use since 2015, is a web-accessible tool that tracks over 40 metrics in ambulatory care, ranging from the rate at which appointments are cancelled to the number of days until the next available appointment with a provider. The Ambulatory Operations Dashboard's main goal is improvement of patient access to specialty outpatient services.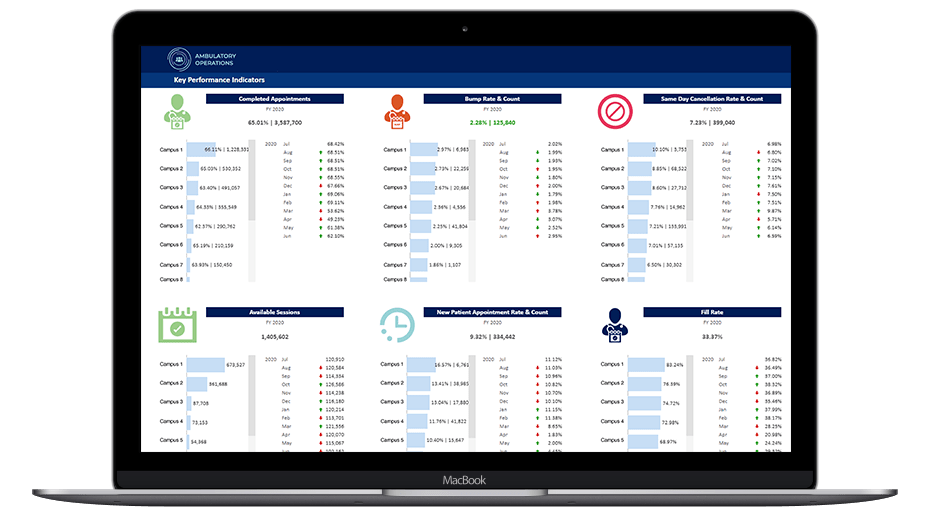 THE CHALLENGE
Johns Hopkins ambulatory services were looking to provide patients with greater access to their specialty services. Across services, there was no standard reporting platform for providers and administrators to review their operational metrics. Ambulatory sought one source of truth through a dashboard. The Technology Innovation Center partnered with the team to transform what started as spreadsheets of data from the electronic medical record into a reporting dashboard. Key challenges for the TIC team included getting data to load quickly and designing a process for fixing incorrect data. To tackle the problem, the TIC identified key stakeholders from every service and engaged them throughout the dashboard's development.
THE OUTCOME
The Ambulatory Operations Dashboard drives more consistent analytics across ambulatory services. The dashboard allows a wide range of users to discover detailed information about their appointments in a few clicks. Included in the tool is information about how metrics are calculated and what they mean. The tool has led to improvement of workflows, a reduction of the need for temporary staff with better forecasting (down over 35% a year after implementation) and a reduction in cancelled appointments with better transparency into reasons for cancellation. This self-service tool is now available to all providers and administrators in ambulatory and fuels improvement of operations.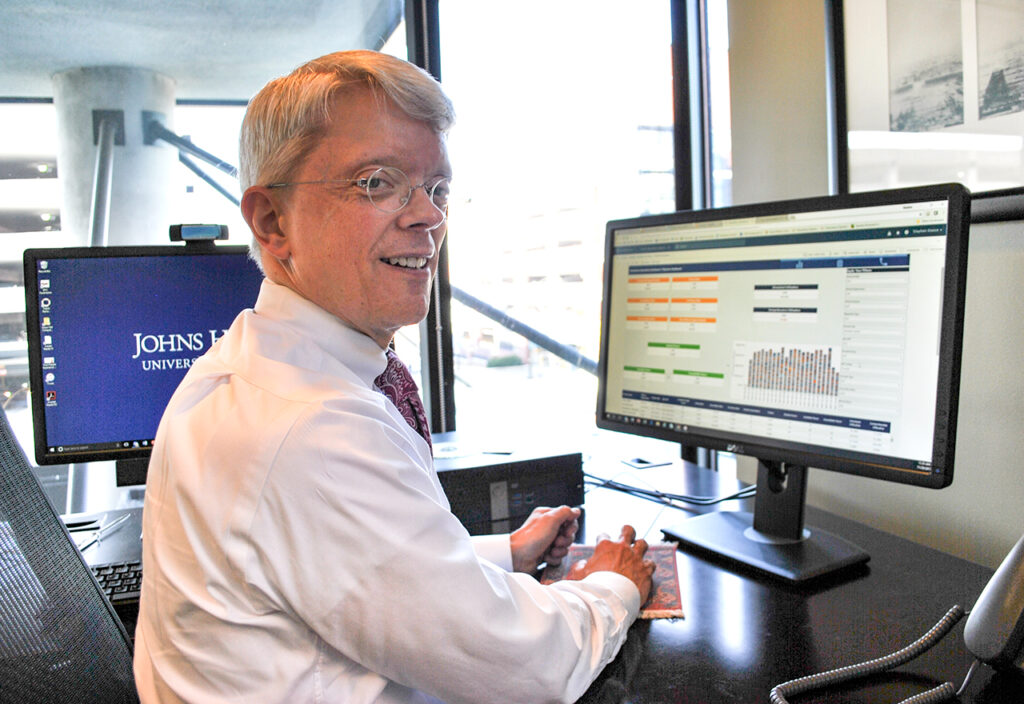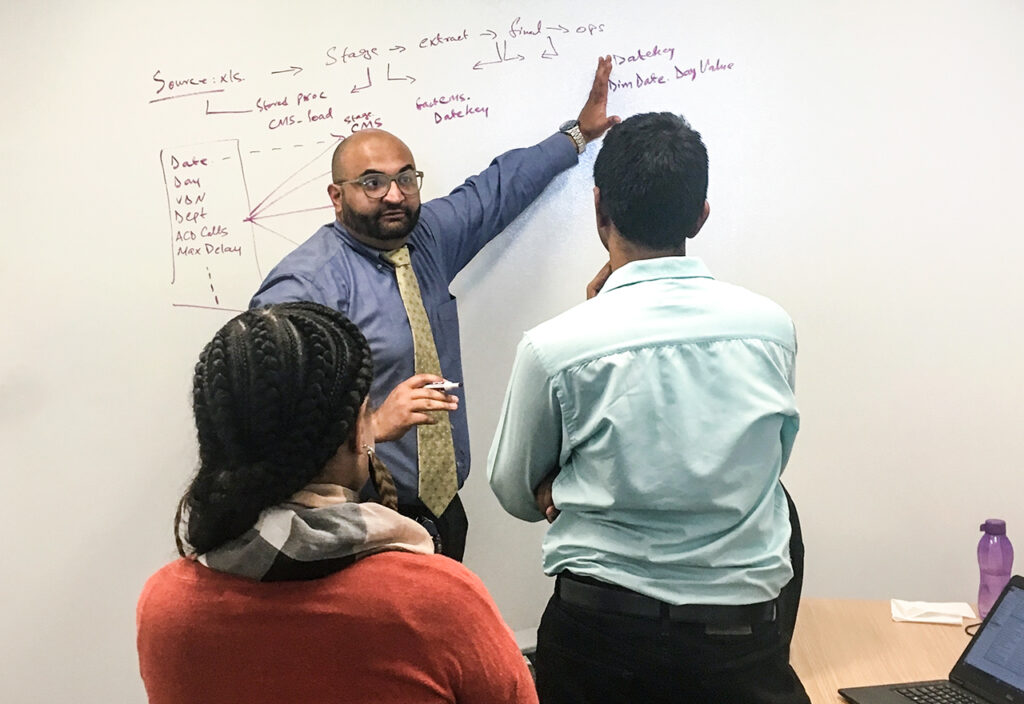 Ambulatory Operations Dashboard Team
Dr. Stephen Sisson – Vice President of Clinical Operations, Patti Engblom – Ambulatory Services Administrator, Vivian Zhao – Director of Operations + Process Improvement, Bruce Blaylock – Senior Administrator of Ambulatory Services, Michelle Campbell – Administrator of Ambulatory Services, Michael Blandino – Senior Director of Information Systems, Bryan Barshick – Senior Director of Nursing for Ambulatory Services, Donald Nokes – Senior Business Analyst